AWARD: 
BRONZE

— AAF NATIONAL STUDENT ADVERTISING COMPETITION, UNIVERSITY OF MIAMI TEA
M

ASK:
CREATE A CAMPAIGN THAT GETS MILLENNIALS TO TRY TAI PEI
FROZEN? YUK.
With frozen food comes an unsavory stigma of grease and laziness. So, how do you convince millennials that it is actually a healthy, filling and enjoyable meal? We told them that just like they have achieved success despite their unconventional life styles, Tai Pei, despite its category's reputation, has created frozen Chinese food that is healthy, satisfying and delicious. Yes, it can be done.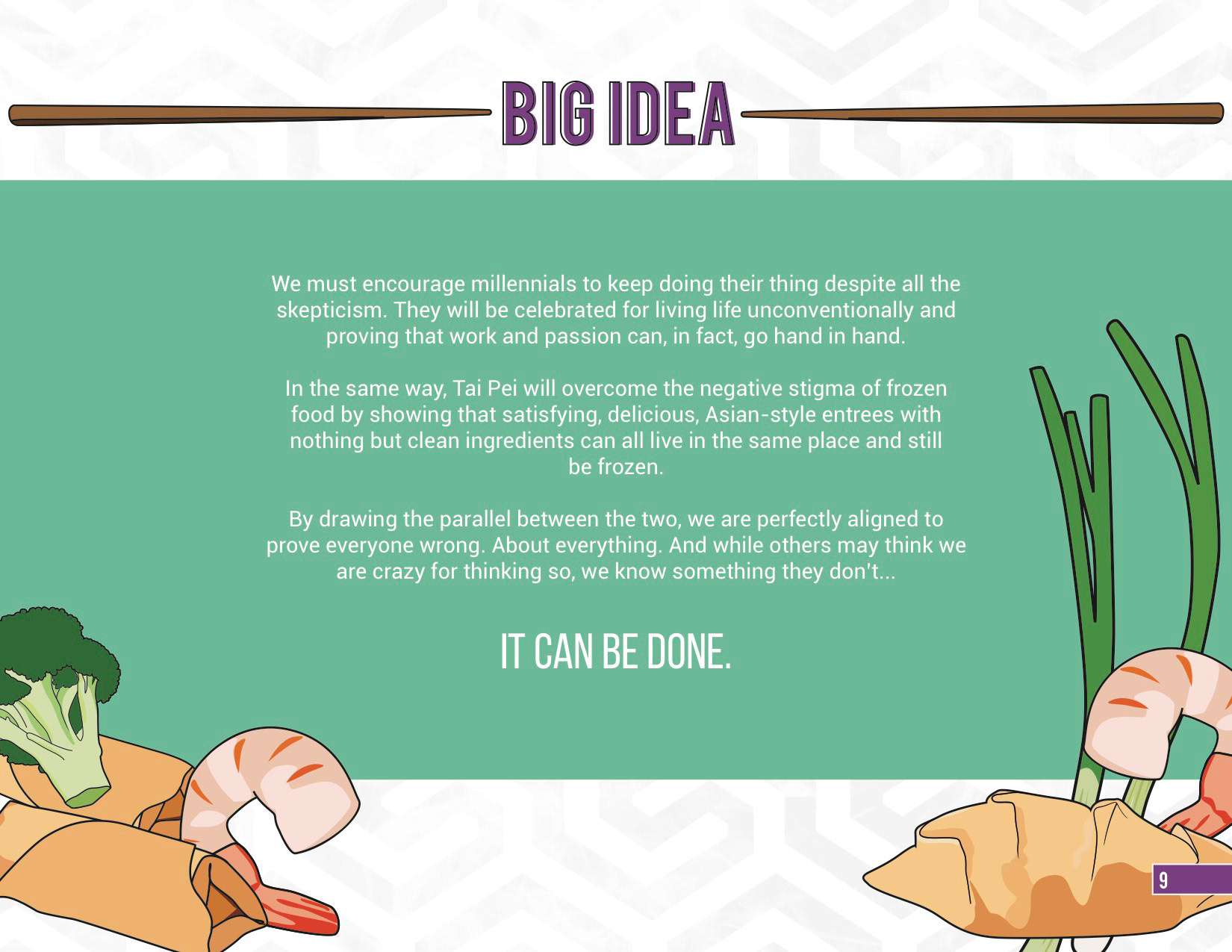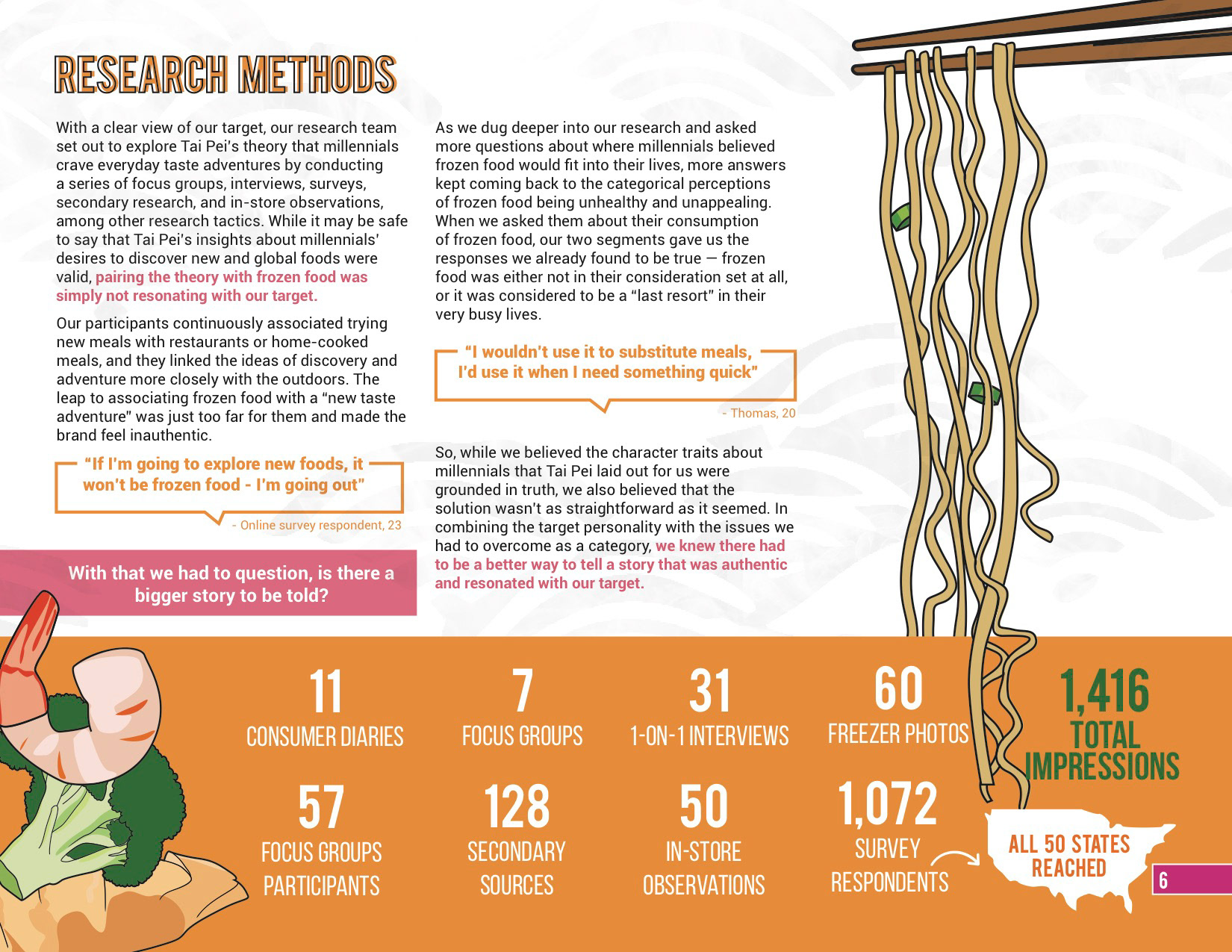 Video spots placed on YouTube pre-roll are based on real millennial success stories. After play, viewers can click through to see the real crushers of convention.
Radio spots that live in Spotify carry on the story and encourage listeners to check out Tai Pei's podcasts, where real millennials share their personal stories of unconventional success.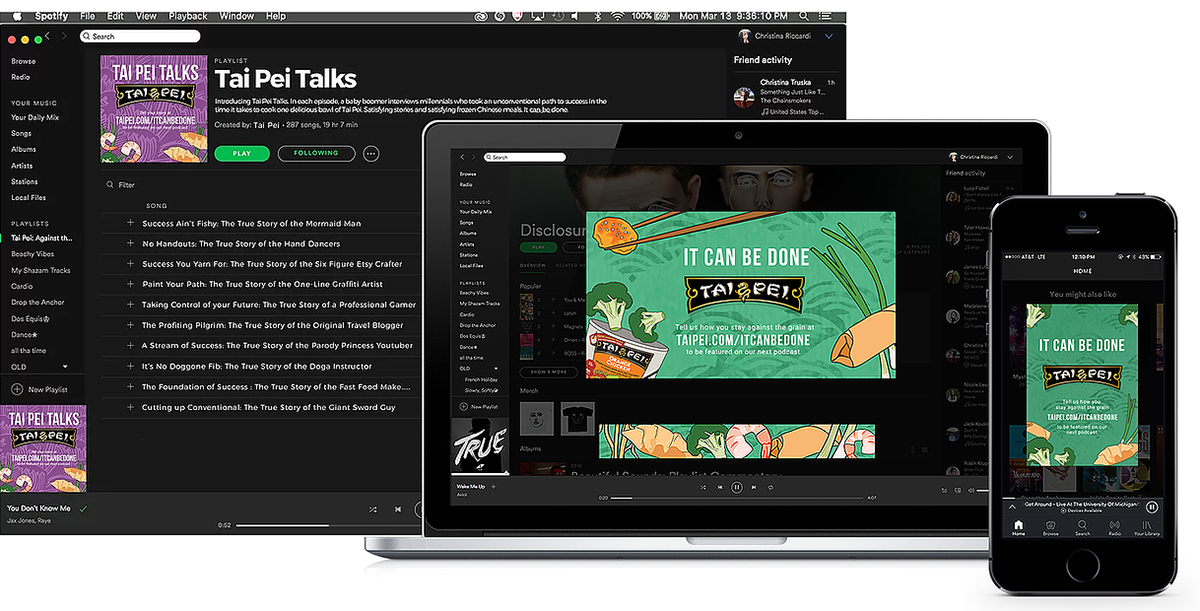 To back our findings we utilized many different research methods while working. One of which was a unique experiment that asked people of all ages to choose images that best described themselves and their lifestyles, from a variety of options.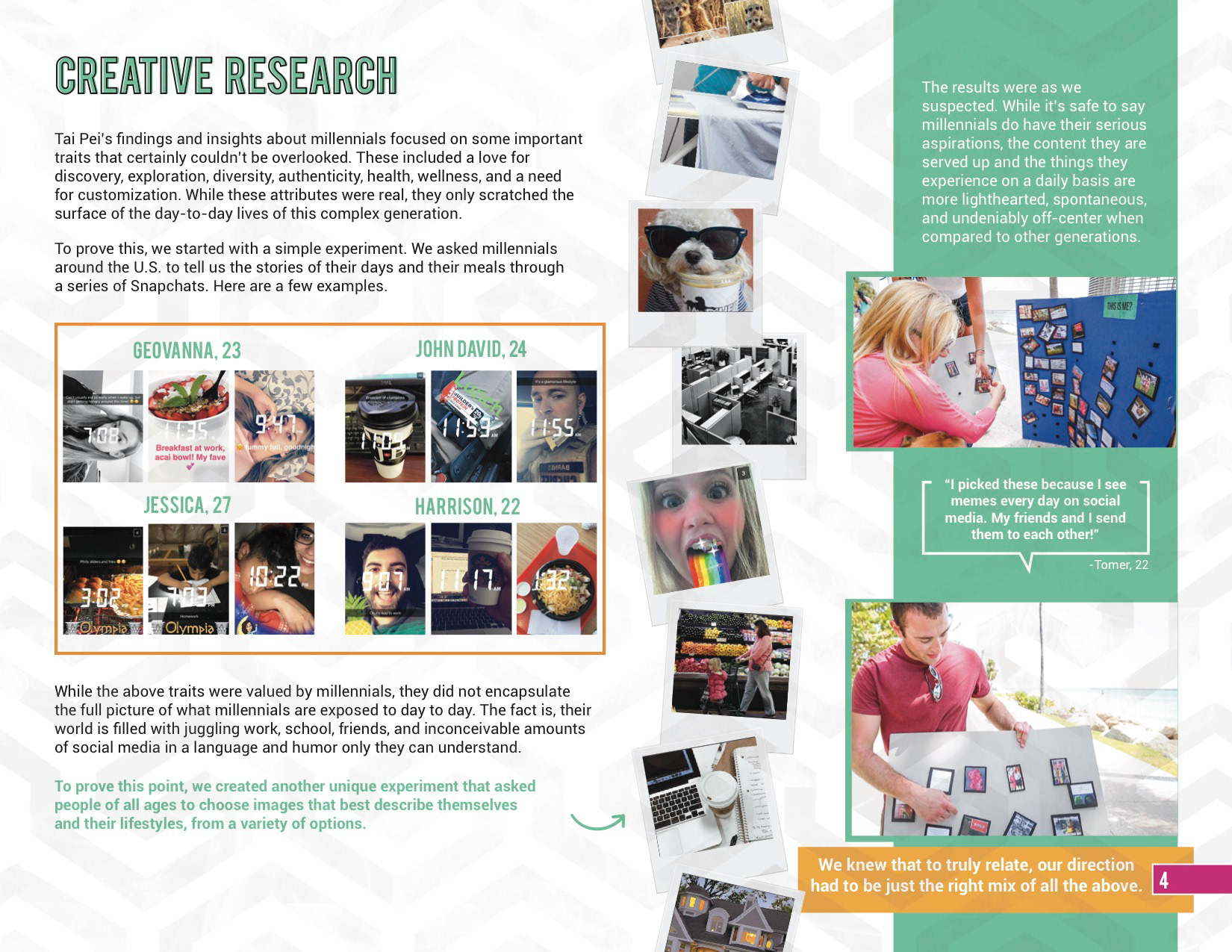 In order to further drive purchase we created a food truck without a chef that was half-freezer, half-microwave, and a similar acting vending machine, to create trial in new locations.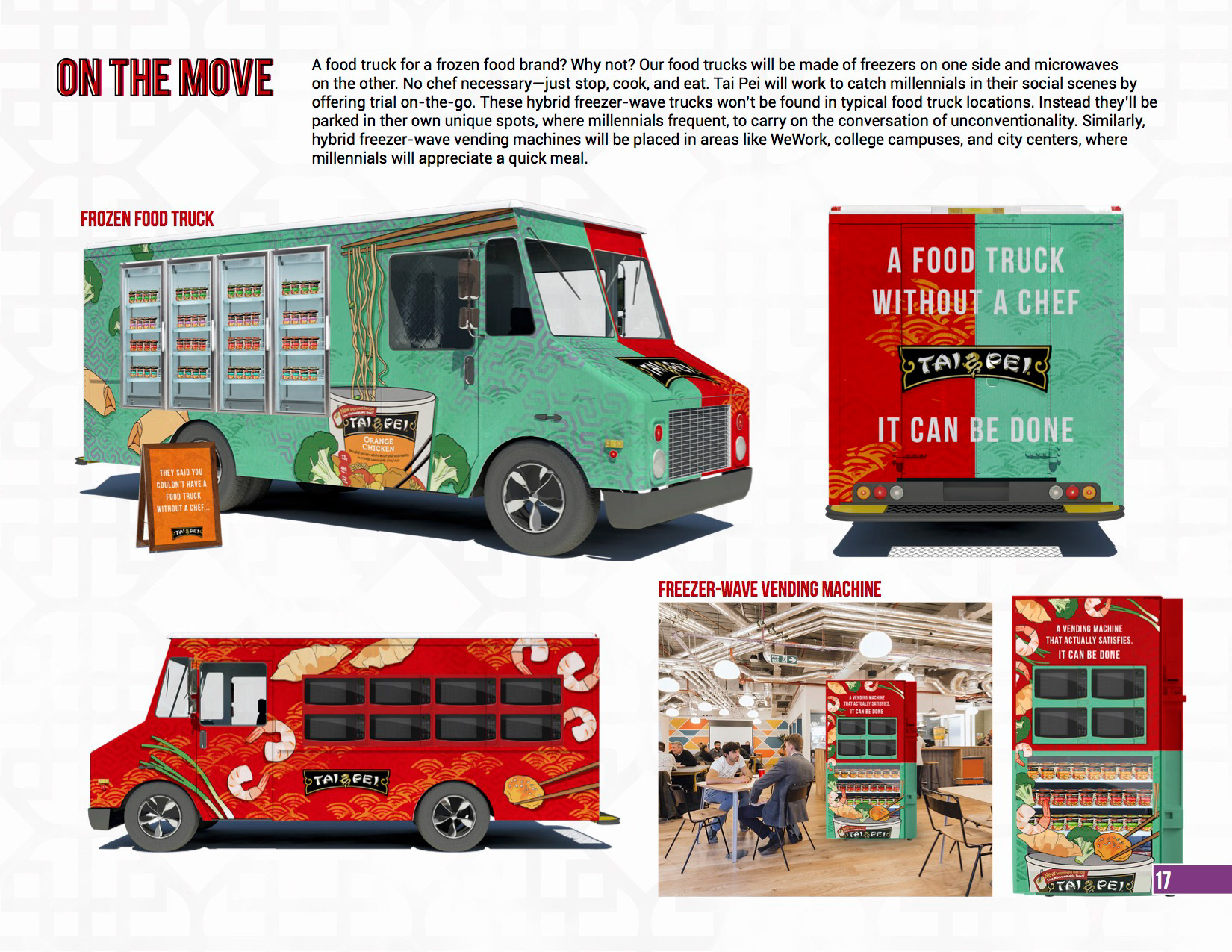 And finally Door Heaters and Aisle Stickers for the supermarket. People hate the freezer aisle. It's cold, it's sad, and it's hard to find what you want. Tai Pei is changing that with fun branded aisles and a heater over the freezer door for while you browse our many options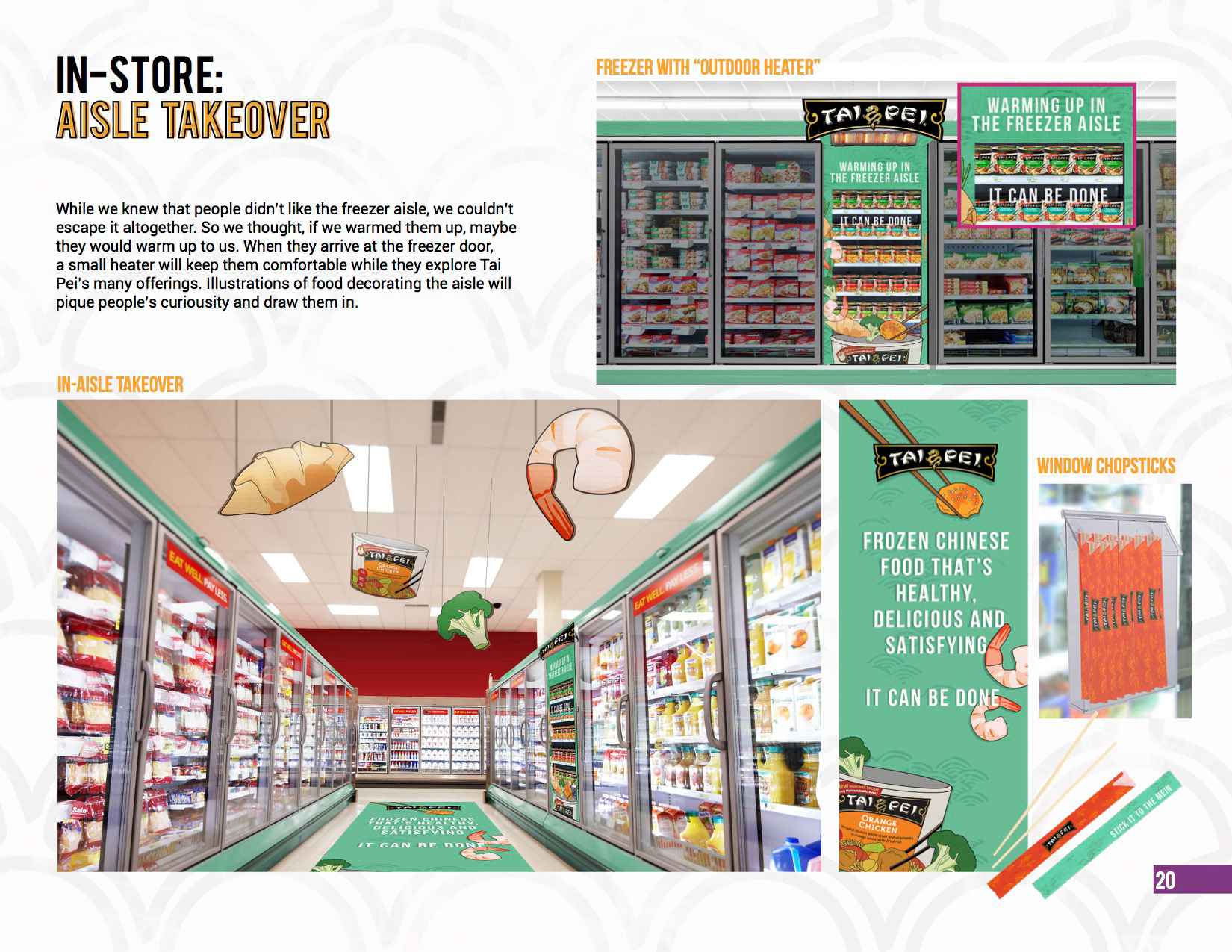 All of this content and information on Tai Pei exists on a specifically designed micro-site.